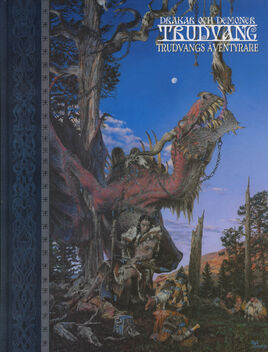 Ingur was the daughter of Hergir of the homestead and Lovak Sköldtvingare, no suggestions were ever made that she should work on the farm and perform chores unless they were related to swords and armour. That is for the thralls to do, said Hergir and Lovak. Lovak's father Stormgeir Gutranäve was firmly convinced of this and therefore he never hesitated to pay for Ingur's training when Lova came to him and asked for help.
After a short sacrificial ritual at the farm, she was given gifts and a few encouraging words from both the stormikjalt [a priest] on one hand and Stormgeir, Hergir and Lova on the other. She was then sent to a school far west over the sea.
It came to pass that Stormgeir had a friend from his travels and raids westwards that had made good contact with the Bultur in Sylvan, everyone knew they were great masters at teaching various weapon techniques. It was this friend who after a gift or two had seen to it that Ingur would now have the opportunity to stay, eat, sleep and live with the sword at her side throughout her childhood. And so it became.
Trudvangs äventyrare is packed with information and tips. Here you will find:
Descriptions of different personalities and how they can be played.
Detailed descriptions of the playable races including extended information about the halftrolls, halfelves, and wild man - a new playable human race.
Professions and backgrounds and advice on how to play different archetypes of different races.
Lots of new specializations for all archetypes and new levels of specialization for those who attained hero status.
In short, a book that contains more of everything for those who want to flesh out their character and who are already playing Drakar och Demoner Trudvang.